COACHING, TEACHING, TUTORING and other ACADEMIC SUPPORT
At Peace Body Movement, we passionately implement a motivational Confidence Building program, which fosters a positive learning environment, and therefore creates academic excitement and achievement for our students/clients.
Boxing, Cardio Training, Music Theory Lessons, Academic Support, Accelerated Instruction, Early Intervention, Homework Help, Organizational Skills, Report Writing, Project Planning, Study Skills, Test Preparation, Private Sessions, Group Sessions, On Site Sessions, Technology Assistance, and more.
Mr. Vince Seabrook, Certified US Boxing Coach and a Talented DJ / Music Teacher
Mr. Seabrook (the musician) was born from a family of musicians. His father was a drummer, and grandfather owned his own record label during the 60s. He began playing for local gospel groups at the age 12, and did so until his early 20's. This was when his music career started. He toured the country as an independent musician working for various bands in various genres. Eight years later he decided to utilize his knowledge and experience, by working with young individuals who are looking to explore the art of music and performance.
Mr. Seabrook (the boxer/kickboxer) first embarked in martial arts at the age of 8. His uncle and mother were karate instructors. He fell in love with the kickboxing k1 art, and enjoyed competing in various tournaments and competitions. He trained boxing in his later years, but ended up being granted the opportunity to work training camps with some of his region's top athletes. He traveled training and competing for years, but made the decision to spend the impactful upcoming years home with his wife and children. So, he now shares the knowledge he gained with local individuals, looking to study the art of boxing and kickboxing.
Mrs. Seabrook, Certified Teacher
Welcome to Peace Body Movement! My goal as the Education Director and tutor is to passionately implement a motivational Confidence Building program, which fosters a positive learning environment, and therefore creates academic excitement and achievement for all students. We provide quality tutoring in reading and math. My focus is on students in grades K-6th grade.
My educational philosophy is that every child can learn. Although there may be differences in how they learn, it is my responsibility as an educator to bring out and encourage the best in each and every child.
As a South Carolina Native I grew up in Mauldin, SC and attended all Greenville County Schools where I benefited from the public school system in a family that supported and encouraged academic achievement.
I am committed to providing an exceptional learning environment that builds confidence, encourages and nurtures the best in every child. In order to ensure academic success communication will be important. At Peace Body Movement we believe in using various strategies, building relationships and making connections with students to ensure their success.
I am honored to be the tutor selected to provide your child with an outstanding academic learning experience. Working together we will provide them with an academic foundation that will ignite their desire to be lifelong learners.
Educational Background
Bachelor of Arts in Communications- Journalism
Master of Arts in Teaching- Early Childhood and Elementary
EdS (Education Specialist) in Literacy June 2020
8+ Years Teaching Experience
14 Years of Tutoring Experience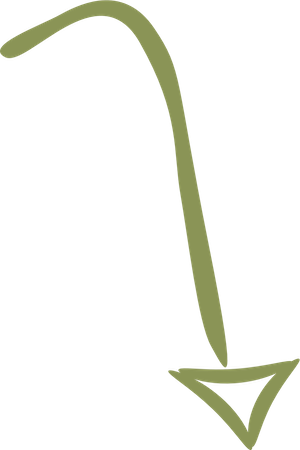 We are a team of certified teachers!

Ciara Ikein, Tutor
Ciara Ikein has a natural gift to teach. She has a wealth of experience working with students one-on-one and in groups. Ciara is perceptive to the needs of each student and adjusts sessions to his/her learning style. She serves students in grades 6-12.
Ciara discovers creative ways to simplify difficult concepts for middle, high school, and even college students. She specializes in Math (algebra, geometry, statistics, trigonometry, calculus), English & Writing (creative, research, analytical), and Science (chemistry, physics).
Since 2014, Ciara has served hundreds of students as a virtual teaching assistant in Macroeconomics and Statistics for Purdue University. Since 2017, Ciara has mentored youth at Southside High School. Since 2012, Ciara has taught ballroom dance to youth and adults.
Maati McKinney, Tutor
Maati McKinney is a graduating senior Mathematics major and Japan Studies minor at Spelman College in Atlanta, Georgia. She is also an experienced undergraduate researcher and has presented at multiple national conferences. She has tutored subjects in math and science since high school and throughout college, working as a Directed Supplemental Instructor for Calculus and Pre-Calculus at Spelman, and has experience working with students of all ages from both tutoring and her years as a summer camp counselor. When she's not doing school work or research, she likes to relax by doing crossword puzzles, yoga, and drawing in her sketchbook.
(Mrs. Seabrook) The tutoring has helped both of my girls improve their grades, especially in math. — C. Latimore
Mr. Seabrook has worked successful with children who were diagnosed with conditions, that challenges their comprehension, such as add and autism.
Music is art, music is passion, music is life's mathematical theory exercised through rhythm, music is everything.
Hours
---
Number of hours per year... Inch by inch, any thing is a cinch. Hour by hour, push through with power.
Days
---
Number of hours per year... Days come and go, so "If you cannot do great things, do small things in a great way." -Napoleon Hill
Months
---
Number of months per year... "Be patient with yourself. Self-growth is tender; it's holy ground. There's no greater investment." -Stephen Covey
Year
---
Number of years in a year... "I didn't get there by wishing for it or hoping for it, but by working for it." -Estée Lauder